Quasimodo Del Monte Della Dea "Quas"
Imported from Italy

"Quas" arrived to Finland finally in October 2008. At the beginning he was just suppose to visit us some months but now it seems quite sure he will stay here. Senja met Quas very first in June 2007 when she was visiting his breeder and owner Fabrizio Caira. On that time Quas was about 9 months old wild boy who stole Senja's back and was running around it in his mouth! His pedigree is quite unique here in Scandinavia and his character is just so nice, he is brave and he wants to give kiss for each person he meets!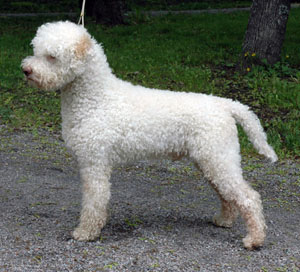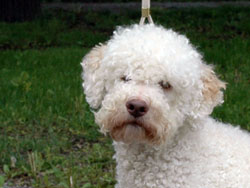 Sire: Campione di Lavoro, Campione riproduttore Taro Del Monte Della Dea (by Dante and Laika)
Dam: Sallyfarnie ( Bob - Bricciola)
Hips: A/A
Eyes: ok (10/08)
Knees: 0/0
Elbows: 0/0
BFJE: normal
height: 45 cm
Shows: BOB, CC and reserve-CC
He has been used for truffle search in Italy
Sire of Foogel C-litter (dam: Foogel Sofia Sublime) and Foogel A-litter (dam: Bonbons LR Ros-Era-Miss Europa) and litter at Gleska kennel in Sweden (dam: Gleska Sweet Spot).
"Quas" stands for stud for healthy bitches with good character.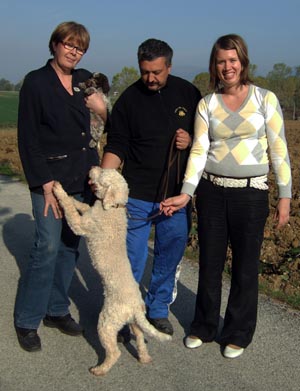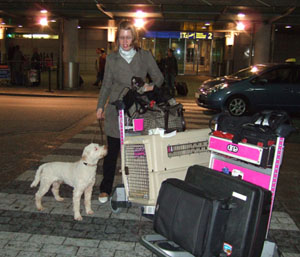 Quas and his team in Gubbio, Italy ------------------------Quas at Helsinki airport